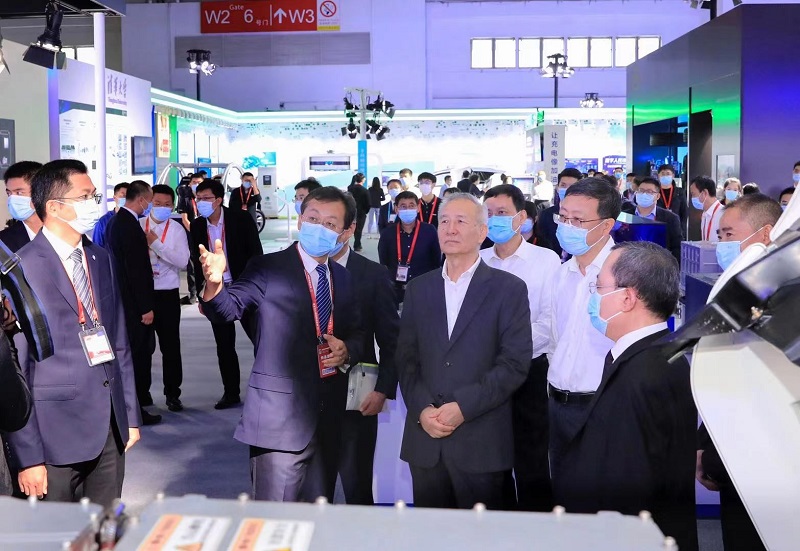 The implementation of a series of policies, such as double integral policy, four-stage energy consumption limit index and national VI emission standard, all prove that green has become the "background color of The Times" for the development of China's automobile industry.
However, from the reality, the automobile industry's low-carbon green development is still a long way to go.
According to data released by the United Nations Environment Programme (UNEP), China's carbon emissions reached 9.839 billion tons in 2019, while the direct carbon dioxide emissions from vehicles in the driving stage were 780 million tons, accounting for 7.92 percent of the total. Among them, the diesel truck holding only 7.9%, namely the heavy truck type, carbon monoxide, carbon oxide, nitrogen oxide and particulate emissions, but accounted for 10%, 18.8%, 60% and 84.6% of the total vehicle emissions.
In other words, the low-carbon transition to heavy trucks is crucial if the auto industry is to contribute to the national goal of "carbon peak by 2030 and carbon neutral by 2060".
In the face of this "important task of The Times", as the first brand of Commercial vehicles in China, Foton automobile once again stood in the forefront of the industry. On September 25th, Mr Fukuda car with hydrogen wisdom blue European man heavy card at 2021 world conference on intelligent snatched a car exhibition - new energy automobile industry development, the liquid hydrogen heavy card for China initiative, project organization in 2018, the Beijing municipal science and technology commission of science and technology research, the product to adopt new chassis frame, with high efficiency, high integration, long life, lightweight such outstanding advantages, To meet the future demand of medium and heavy medium and long distance trunk transportation and help achieve the goal of double carbon, Beijing Smart manufacturing represents the highest technology of this kind of products in China.
It is reported that BeQ Zhichong focuses on the field of hydrogen fuel commercial vehicles and is committed to creating the first full-stack solution supplier for fuel cell commercial vehicles in China. Within 5-10 years, beQ Zhichong will strive to become a "domestic leading and regional collaborative" development highland of hydrogen fuel cell vehicle industry and continue to lead the industry innovation and development.
It can be predicted that in the future, with foton hydrogen commercial vehicles represented by Zhilan Aoman liquid hydrogen heavy truck entering the market, Foton will also accelerate the commercialization process of China's new energy commercial vehicles, and continue to lead the new energy commercial vehicle market with better results, and help the industry to operate efficiently.